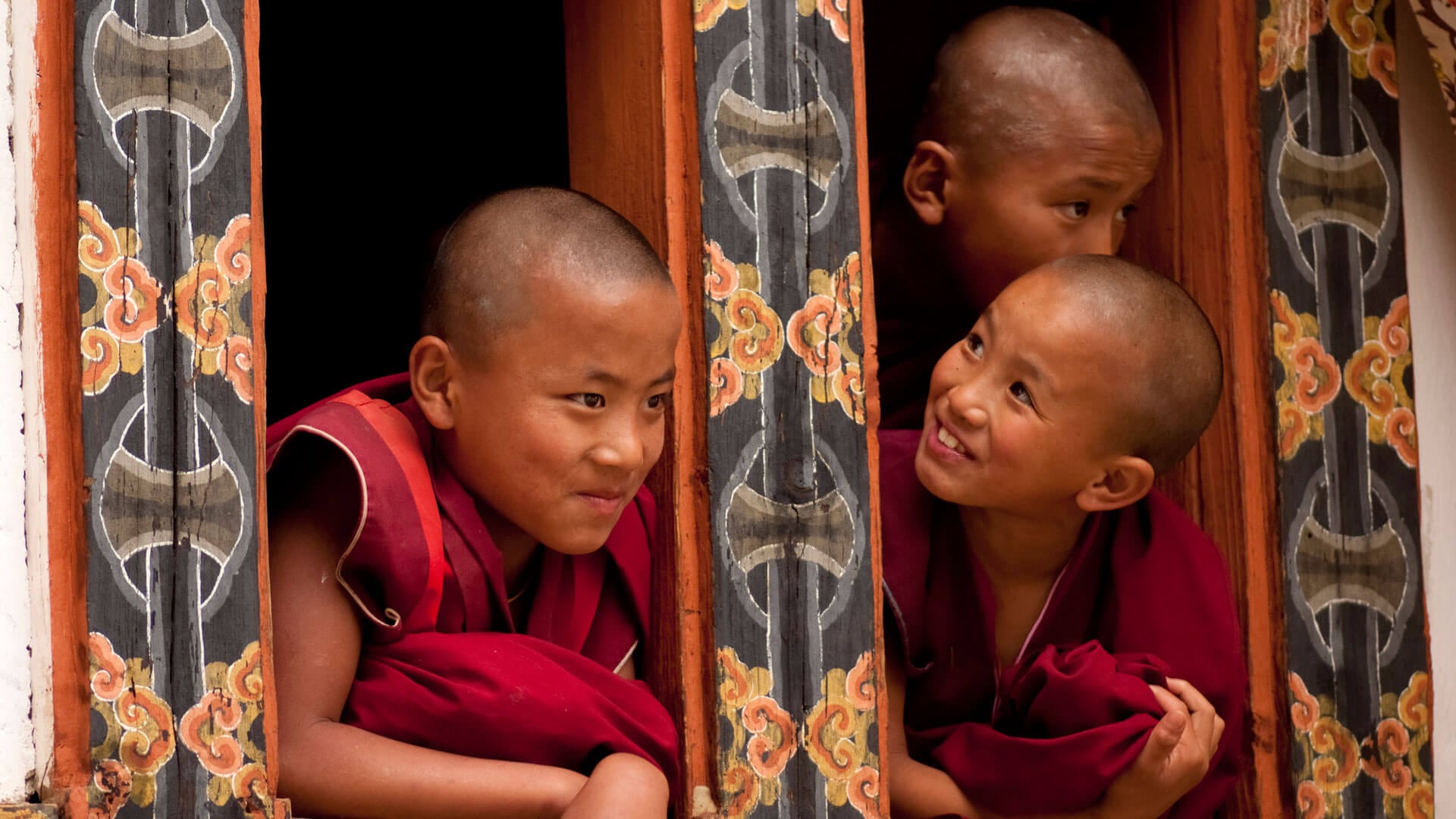 Why Bhutan is world's happiest country
Bhutan is asmall country which is famous for its vibrant culture and scenic majesty. The kingdom of Bhutan is one of the last Shangrl-la's in the Himalayan region. It is situated between India, Nepal and the Tibet region of China, having huge mountains which makes it an exotic tourist destination.Phuentsholing is an Indo-Bhutan border town and is one of the entry points to Bhutan by road from India.
The Bhutanese people still like to enjoy their ancient way of life and maintain their beautiful Dzongs, temples and houses with architecture which are not found anywhere else in the world.
Bhutan is ranked as the happiest country in all over the Asia as they measure their success in terms of Gross National Happiness instead of Gross domestic product. Here are few reasons why Bhutan is consider as world's happiest place.
People are less materialistic: Bhutanese are much disciplined and peace loving people. Even though no monarchy exist over there but people of Bhutan still love their King and Queen. They don't believe in materialistic things and happy to enjoy ancient way of life.
Success in terms of Gross National Happiness: Bhutanese people believe in Gross Happiness model because Buddhist culture teach them to stay happy with whatever you have instead of achieve more and more. That is the reason people of Bhutan are more friendly,caring and with moral value.
Less Interested in TV, Internet and Radio:In Bhutan people are less connected to TV,radio and internet. This is the reason that people of Bhutan are less exposed to the world and never get upset from world news.
Half of the country is protected as a National Park: The environment is important thing to the people of Bhutan and that's why half of their country is reserved as National park. Bhutanese people love to preserve their environment and living close to it make them feel happy.Bhutan is the only country which has stable ecosystem in the world.
Less polluted country: Bhutan is one of the less polluted country as they love nature and do not have industries or factories like other Asian countries.Protection of their natural resources and restriction on tourism are few reason that Bhutan is less polluted.
Sign of healthy life: According to one of the survey, two-third of all people get enough sleep of 08hours with no stress level, Violence or any other disease and which is consider as best sign of healthy and happier life as compared to rest of world.
Follow their culture: Bhutan is one of the small and less industrializedcountry due to its policies of preserving nature and follow their own old culture and tradition. Their government has opened Traditional Art & Craft schools and institute for traditional medicine to educate their upcoming generation.
Gap between Royal family and normal people: In most of the countries, there is a big difference between the Royal family and normal people. In Bhutan, both are very close to each other as Royal family interact with locales and perform ceremonies in their festivals. These kind of closeness between upper class and low class makes them more close to each other.