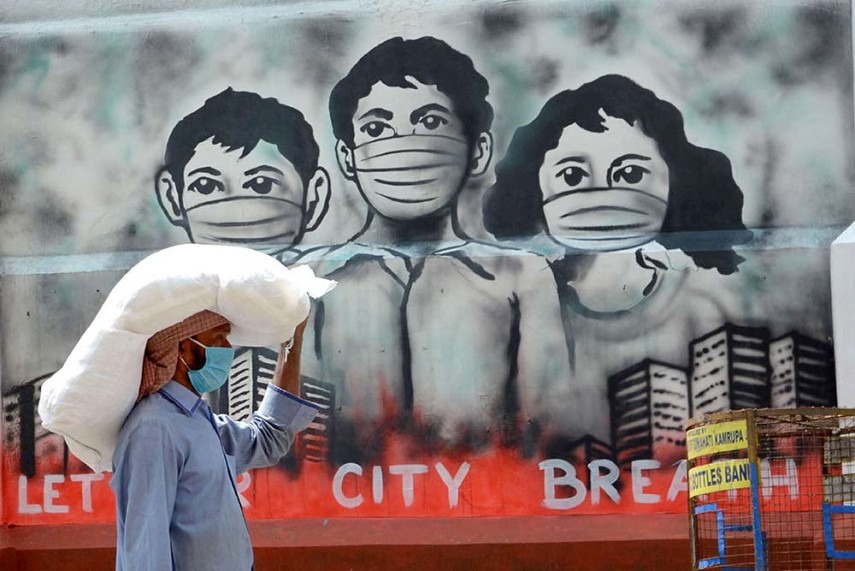 LIFE AFTER LOCKDOWN: WILL OUR HABITS BE CHANGED FOREVER?
From last 03 months due to COVID-19 we are living, surviving under lockdown situation.Government had halted many day to day facilities to minimize the spread of coronavirus.
Even after lockdown our life will never be the same like earlier, it has been changed as we have to opt new ways of life for shopping, travelling, dinning and many more day to day activities.
Most companies offering services like food, Beverages, hotels, travel and many more activities have to close or cut down their services in initial days or months as they have to follow some guidelines of social distancing and slash cost overheads in the face of tough business environment.
From last few days' government start lifting restrictions in some areas and allowed stand- alone shops and establishments to open.Many industry experts feel that the outbreak will result in major changes in the behavior and preferences of the consumer as they are more aware and conscious about their hygiene and expect the same from service providers.
Here are few things and activities that will be changed post lockdown.
1)Shopping Malls: In earlier days of 2020 and other years people prefer to shop from malls but after this lockdown things has been changed, mall owners are charting out new rules taking into account customer footfall.
Large stores could be advised to main social distancing norms for their customers. Post lockdown wholesale retailers and other companies has strictly prohibited customers whose temperature is above 99-100 and wearing mask is compulsory for everyone.
2)Cinemas: As all the restrictions are lifted but there are few things left which are not resume by the government like gyms, swimming pools and cinemas.
Movie lovers have to be patient as government and other authorities are discussing re-opening strategy. It has been proposed that multiplexes are not allowed to sell more than 50% of seats and there should be gap between two seats.
3)Travelling: Just like other activities, travel is also widely affected by this Covid-19. Like most service provider, airlines also face double whammy of low demand and high cost of implementing social distancing norms this is the reason airlines are offering limited flights on selected sectors. Other mean of transport like Buses, cars and taxis have to follow social distancing norms. In future,if the restrictions on travel is removed it will pose challenge for both passengers and travel companies. Will keep on updating about newtravelling rules.
4)Hotels: Similarly hotels are also expecting the same as other service providers, demand for hotels will also pick up after at least six months of lockdown. Due to very low demand, they are trying to reduce their cost by reducing manpower and other daily expenditures. Business will pick once mass gathering or wedding will be allowed and International borders will be reopen for tourist.
This is the time for all the humans from all over the world to stay at home till the restriction are lifted or safe to travel. STAY ALERT STAY SAFE WITH VISITSOFINDIAand Help stop the spread.