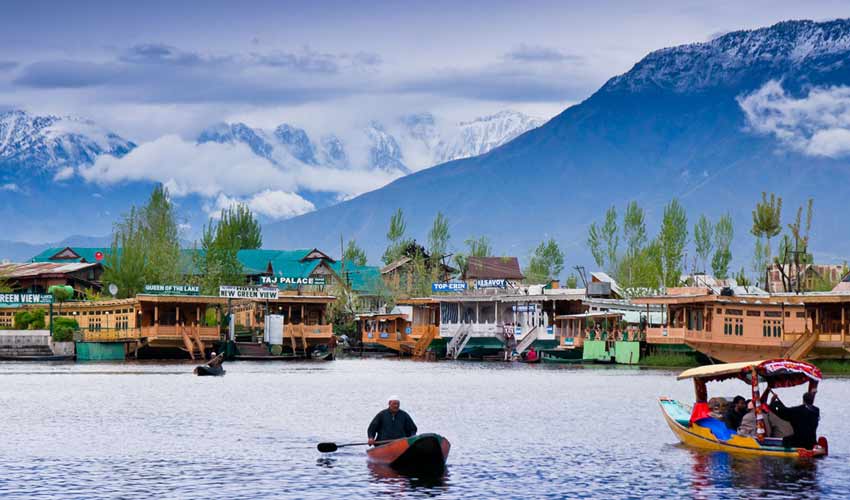 KASHMIR(Heaven on earth)
Kashmir is popular tourist destination for domestic and foreign tourists .among the popular tourist places are Gulmarg that has Ski resort ,Dal lake that is popular for house boats,Pahalgam and major hindi shrine Amarnath temple.After 2009 the state became one of the major tourist destination of India.
. Worth seeing places in Kashmir
1)Aru :Aru is tourist destination in Anantnag district of Jammu and Kashmir.It is around 12 kms far from Pahalgam .it is basecapm for trekking to the Kolhoi glacier and Tarsar lake
2)Gulmarg:Gulmarg is popular skiing destination and a notified area committee in the Baramulla district of Jammu and Kashmir.
3)Pehalgam:Pehlagam is a Hill station in Jammu and Kashmir mountain trails run northeast to the Amaranth cave temple ,a Hindu shrine and a site of annual amaranth yatra pilgrimage
4)Sonamarg:Sona marg is another hill station in Kashmir. Sonamarg stands for "Meadow of gold" it is famous for its white snowy hills .In the month of April when road transport is open then visitors can access to snow which is furnished all over like white carpet .private vehicles are not allowed visitors have to hire taxi.
5)Sri nagar:Srinagar is the largest city and the summer capital of Jammu and Kashmir it lies on the bank of Jhelum river city is known for its gardens lakes and waterfronts, houseboats.
6)Nishant bagh: Nishant bagh is a terraced Mughal garden built on the eastern side of Dal lake it is the largest Mughal garden in the valley.
7)Shalimar bagh: Shalimar bagh is Mughal garden in Srinagar and it is laso situated near Dal lake another name of Shlaimar bagh are Farah baksh and Faiz baksh .the bagh was built by Mughal emperor Jahangir for his wife Nur jahan in 1619
8)Dal lake : Dal lake is one of the famous tourist spot in Kashmir,it is named as a" jewel in the crown of Kashmir" or Srinagar's jewel.Dal is laso famous for its house boats and Shikaras.