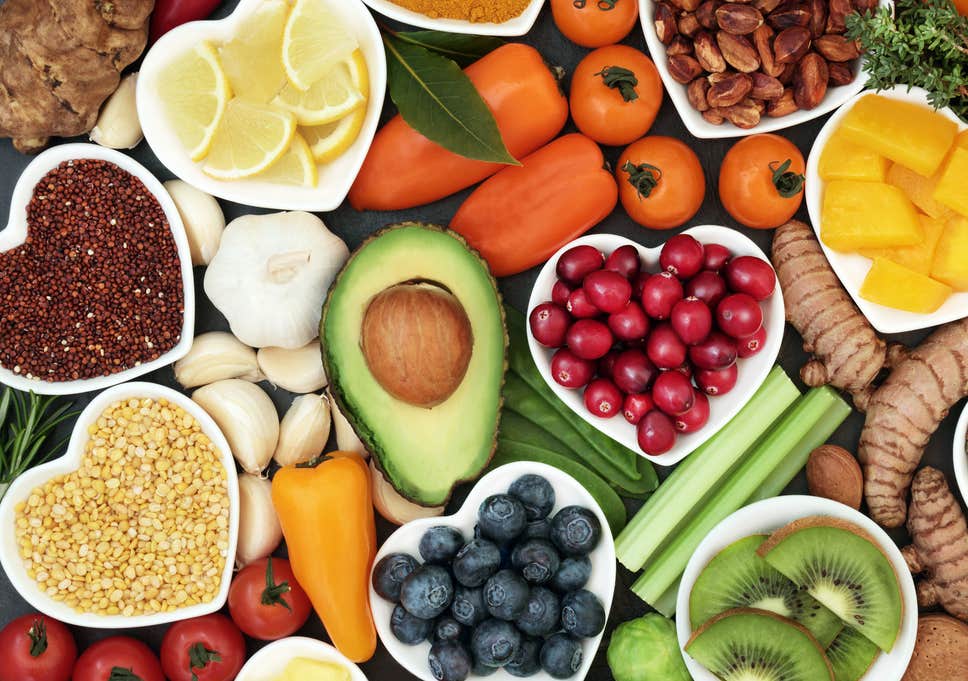 FALLING IN LOVE WITH INDIA AS A VEGAN
Veganism is the practice of abstaining from the use of animal products, especially in diet and the follower of this diet is known as Vegan. In India,to some exact vegan is also known as pure vegetarian.
Month of November is celebrate as vegan month for promoting the joys and benefits of being vegan. It's not a day of celebration but also as a day to educate families, friends and society about the values of vegan and to share vegan meals.
Ideas for a Seamless Travel Experience. What should you need to order to have a smooth traveling experience?
If you're flying:We will suggest that you pre-book a vegan meal at least 72 hours in advance of your flight. You can do same at the time of booking or just by calling on airlines contact numbers. You can check your meal preference at the check counter or with your flight attendant.
If you're staying in hotel or travelling in car: We will strongly recommend to give your meal preference to your travel company so that all hotels will update their menu or our guide will take to you to selected vegetarian restaurant. For longer trips, you can stock some snacks from selected stores or supermarkets.
Reasons to travel to India as a vegan destination
India has been known as one of the best countries in the world for foodie's people and a destination for vegetarian food lovers. It's easy to find completely vegan dishes. In fact, many dishes are referred as vegetarian but in actual they are vegan meal. You can find this dishes in each and every household of India.
Best thing about vegan food in India is that it's cheaper than vegetarian food and way more affordable than meat dishes. You can save lots of money still roaming around different part of country.
Looking to taste Indian vegan food, please go through our tour list and select one of them. We are happy to assist you in providing more information or details
.https://visitsofindia.com/tour-category/travel-style/food-and-festival-tour/
Ease and Availability: Food is easily available in all part of India. Indian Sub-continent have so many recipes which are 100% vegan. In fact many restaurants, serve pure vegetarians food only and chance of getting vegan dishes are more but sometime they have lacto vegetarians food with no exact of egg. Please check the menu and ingredients before order your meal. Many Indian follows vegetarian or vegan diet due to religious or just to have a normal lifestyle without harming animal kingdom. Many cities of India have higher number of vegan followers
especially in North India states like Rajasthan, Punjab, Himachal Pradesh and Gujarat where vegetables or vegan products are easily available.
Here are few top and best vegan restaurants in India where you can enjoy your meal without having any worry of non vegetarian items used in cooking process.
Carrots, Bengaluru: This is one of the famous and India's first vegan restaurant.They cater to Vegans and the people who have allergy from gluten so their menu includes dairy and gluten free products. You can explore their wide menu of vegan options which includes wraps, burgers with stuffing of traditional Indian dishes.
Paradigm Shift, Bengaluru: It's a rooftop restaurants having rustic interiors and a breezy environment. Its menu is completely vegan and lie heavily on organic food.
Just Be, Bengaluru: This restaurant serves variety of delicious dishes in which few are oil-free, dairy free and sugar free dishes. It bakes their own bread, dips and sauces. They also host cooking classes on how to cook vegan meals along with variety of vegan recipes.
The Real Green Café, Pune: It's also completely serve vegan dishes. There menu have a list of vegan pizzas and desserts. Due to its popularity, it's a must in your list.
Bean me up café, Goa: Along with good food they also provide accommodation as well.The place has hugely spiritual vibes and one can enjoy its environment, sit ideal, listen to music or read your favorite books. Their menu has variety of food for vegans like Pancakes and bruschetta which are hot selling items here.
MAA café, Goa: It's a raw vegan cafe which includes a big list of interesting items and unique ingredients. From the freshly made burritos to sprouted quinoa salad, smoothie and fresh juices. Do add in your list while spending time in Goa.
Greenr café, Delhi:It's a multi-cuisine café and food served by them is gluten free. Their famous dishes are meatless meatball burger,healthy sodas, smoothie bowls etc. which makes everyone there regular customers.Do not forget to try their 'ginger ale' made with ginger, lemongrass and jaggery.
SaravanaBhavan, Delhi: It's a largest south Indian vegetarian restaurant chain in the world which was founded in 1981. It has 39 restaurants in India and 43 branches abroad. They serve their food on atop of banana leaves that are placed on plates.Their wafer thin Dosas, Idliis, Uttapams&Dahivadaare favorite of all.
Café Turtle, Khan market-New Delhi:This café is very well known café in Delhi.It serves Italian, Lebanese and healthy food. They also serves vegan and gluten free food. This restaurant is very peaceful as it is free from loud music and outside noise. The must try dishes are Pasta, Lebanese sandwich and hot chocolate.
Vegan & Raw,Varanasi: It's a first pure vegetarian restaurant based in Varanasi near TulsiGhat. This cafe offers interesting mix of soups, salad appetizers and desserts.They also host live music sessions once in a week.
Divine Nature,Dharamshala: Divine nature restaurant is also one of the best vegan restaurant in India. It offers vegan buffets and other gluten free dishes.Their famous dishes are green crepes, nettle soups and vegan lassi.
Veganza Cafe, Auroville: This cafe have a rooftop where one can enjoy sunlight & peaceful surroundings and order some healthy food along with good music. It's a place to experience with your friends and family.
Imagine Café, Mumbai: It's also a100% Vegan restaurants previously known as Cafe RVD where you can enjoy Vegan pizzas, Plant based mayo Tofu Burger, Falafels, Chocolate Dosas, and some lovely Dessert.